Visiting Japan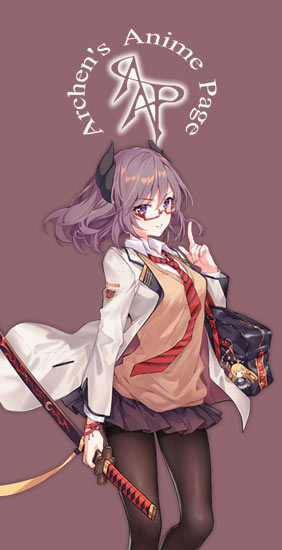 Epilogue
Well I'm back from my trip now, and obviously doing a lot of reflection in this writeup. Now I can think about how awesome the trip was. I walk down the same local supermarket isle I do every week and think to myself: pssh, just last week I had girls in French Maid outfits servicing me asking Would you like more tea master?. Before I go into uber nastalgia mode, I'd like to point out a bit after my trip ended.
Wait there's more?
Kind of yes.
Narita
When you say Narita, most people think "airport" - as Narita Airport is the travel hub into and out of Japan. Narita also happens to be an actual city, so if you've got a long layover you can experience more Japan goodness. Narita is a quaint town with much of the charm of older Japan. Due to its proximity to the airport, a train (and busses) go between them regularly, and people are comfortable with foreigners; making it a pretty low stress stop. At first I bemoaned my crazy long layover, but then I thought wait, can I leave the airport? As it turns out, a few extra hours alowed me to relax and enjoy some more time in Japan. If you're on your way out, you might want to consider adding extra lag of an hour or two so you can visit Narita itself instead of lounging around the airport. It doesn't take long to get there, so it's a matter of safety margin you want when visiting. About 5 hours is safe, 3 is probably not enough. I had 7.
Regional Anchor
You may wonder why I didn't travel around Japan more if I had a full five days on my own. I considered that, but I figured I'd never see everything in Kansai in five days anyway. While true I could have seen "more of Japan" I would have burned up a lot of time in travel, screwing around with hotel crap and things like that. Instead I decided to stay in one region (which is kind of big actually) and soak up as much as I could there.
Regret
I can't say I really regret much aside from letting my Japanese skills lapse. Which maybe I would have been better prepared for if I hadn't made trip plans almost on a spur of the moment kind of way. I did't get to see Himeji castle, but as it was undergoing restoration and would have taken hours out of my day to see just that, I figured it was the best call to make. Didn't see the Osaka mint cherry blossoms, but that's something that really can't be planned for in advance. I saw Tokyo with a tour group and holy shit do I regret not spending a lot of time in Akihabara! Grrrr!
Going Back?
I haven't been to a many places, so I'm not an authority on this subject. While I've seen some really awesome things in my time, in the end it has always come down to "been there done that" after I left. Japan is different though, and I would absolutely love to go back. This is partially because I'm an anime fan, but also due to an interest in the culture. A big part also has to do with the replay value of experiences there. Eating Ramen, visiting a hot springs, anime stores - these are all things you can experience again and again and enjoy every time. Currently I'm plannng on going back in about 2-3 years.
The Damage
Okay, the trip was expensive. Getting there is expensive, and Japan itself is expensive. The strong Yen and weak Dollar only compound things. As an anime fan, buying things is even more expensive, and so is any given tour (compared to doing it on your own). People always ask things like "how much does it cost?" and the answer is simply "a lot". Don't go with margins so thin you have to cut corners. It would be a shame to miss things just because you couldn't push a few hunderd dollars more. I'd certainly go with enough of a money buffer to where I wouldn't be worried about any cost on the trip. Not everything is super expensive. Wandering around town, and eating Takiyaki is relativly cheap by most standards and fun too if you're not obsessive about "going somewhere" and "doing something".
The jet lag sucked, but this isn't the first time I've crossed the international date line. The plane trip will screw up your sleep cycle anyway. Speaking of international date line, I realized I accidently booked the trip to come home one day early. Even with a 20 hour flight, and 7 hour layover in Tokyo I'd still arrive on the same day. I incurred a pretty big penalty when changing my flight schedule just to stay another day. But I figured it was worth it. Another day in Japan? Hell yes, another bowl of ramen please! I bought one of those travel neck pillows this time, which made a huge improvement in how rested I was before and after the trip. I took 5 hour energy drinks for each day I was there. This worked well for me on a previous vacation, and served me well again.
Overall it was well worth it, and I'm glad I went.