The Surprise
Sana, why are you wearing an apron?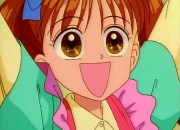 It's because today I'm going to make breakfast for my beloved mama and Rei-Kun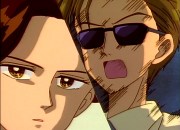 Whaaat?!?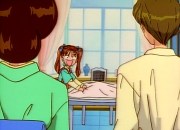 Tada!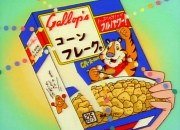 American Breakfast! Corn Flakes!
The Approach
...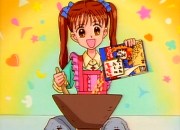 First You pour the cornflakes into a mortar.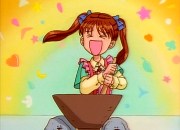 Then you grind grind grind grind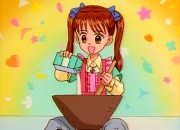 and when it's pulverized you add milk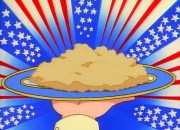 There. All done!
The Results
...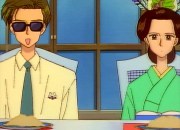 This looks easy to digest...
Ok! Rei-kun, you get an extra scoop!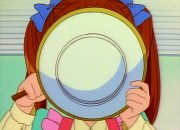 So wild, yet so easy!
It's nutritious and very American!